Document Translation
As the world's largest privately held language services company, TransPerfect offers industry-leading document translation solutions in over 170 languages. In addition, we offer a fully modular set of technology products that drastically reduce the time, effort, and costs required throughout the translation process.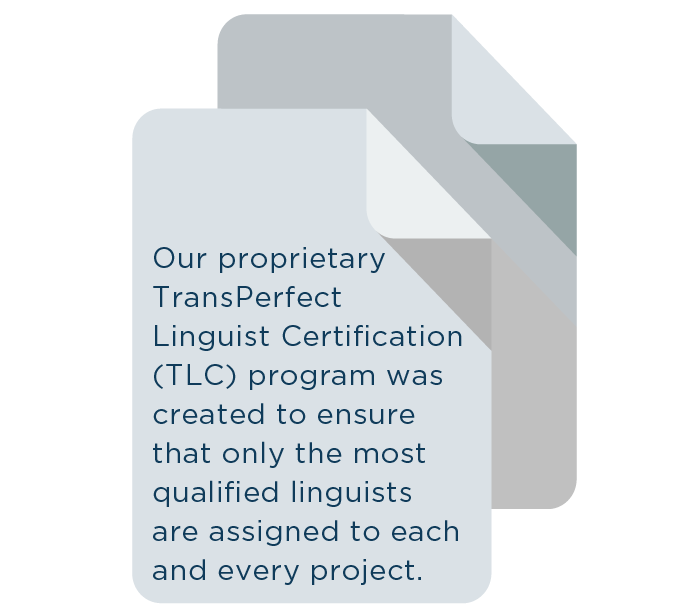 TransPerfect was the first major language services organization to achieve both ISO 9001 and EN 15038 certification, as well as the first company to offer a subject-specific linguist certification program that assesses both linguistic competency and industry knowledge. Our linguists are not only native speakers with an in-depth understanding of the target market, but will also have extensive subject-matter expertise in your field(s) of need.
Our award-winning translation services are supported by a full suite of content management tools designed to unburden your organization by significantly improving translation process efficiencies.
Handling translation the old fashioned way means countless emails, disorganized source files, version control issues, and no transparency into the translation process. Our proprietary GlobalLink® tools are easy to use, easy to install, and offer robust visibility, tracking, and reporting options to help you more efficiently manage your multilingual content.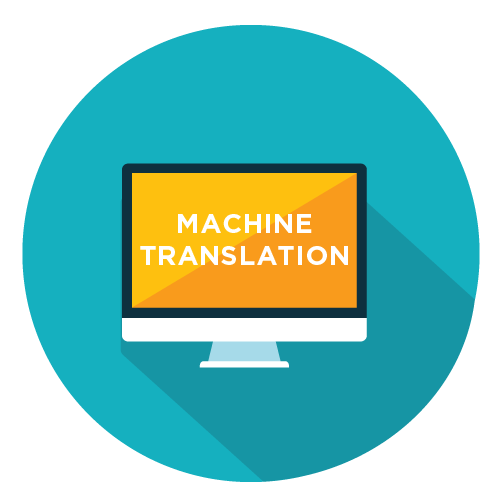 For companies that face extremely high volumes of text, extremely fast turnaround requirements, or both, machine translation can potentially serve as a viable option.
On its own, current machine translation technology can't produce the same level of quality as a human translator. However, depending on time constraints, cost requirements, and end use, TransPerfect's machine translation process can be customized with the ideal combination of terminology glossaries, translation memory technology, optical character recognition (OCR), and post-translation proofreading by human linguists to achieve the level of quality that you need.
No other language services provider can match the capabilities of TransPerfect to help overcome your multilingual challenges.
To learn more about our translation services, CLICK HERE.