Business Process Outsourcing
Whether your needs are temporary or ongoing, TransPerfect's Business Process Outsourcing program is designed to provide direct, in-language service without the need to hire additional staff.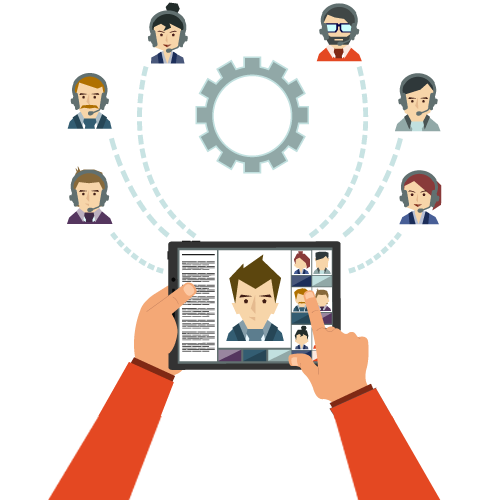 Our multilingual agents work as an extension of your team and act as first-level support to manage your English and non-English speaking customers.
Implement with your own in-house staff with TransPerfect's custom seating system which automatically routes your calls and sends failover to TRI's qualified agents.

Dedicated Call Center Support
TransPerfect's Business Process Outsourcing (BPO) program can be customized to fit your call volume and language requirements, eliminating the cost of hiring additional staff. From first-level support for non-English speaking customers to automatically routing calls to your in-house interpreters (using TransPerfect agents as failover resources), we have a solution to fit your call center staffing needs.

In some instances, your human resources department may need quick access to specific talent; in others, they may not have the language skills necessary to select and assess the best candidate. TransPerfect has the ability to help staff any position, ranging from Customer Service Representatives all the way to VP of Call Center Operations.